WILDWOOD GRANITE (HONED SURFACE)
Wildwood granite has distinctive lineal movement, something quite unique for a granite which is usually mottled. The background colours are white, off white and straw; the lineal formations that run longitudinally through the stone range from coffee, chocolate and caramel through to minor intrusions of grey-blue. These are nice earthy colours that match up well with bright coloured soft furnishings and adornments.
The surface is honed - not polished so its softness resonates with those who want a more natural look and feel. Wildwood is lightish in colour so it will generally suit open areas well but also areas of low-light such as bathrooms. It has typical granite toughness as well so it will take plenty of wear & tear. Wildwood granite tiles are perfect for us in kitchens, bathrooms and foyers and can also be used for floors, wall cladding and bathroom vanities.
SPECIFICATIONS
Tiles (honed) - 600x300x15-18mm
This is usually the preferred choice for walls, but if cut in half, the two 300x300mm tiles could be used on a bathroom floor (this format also keeps the tilers happy!).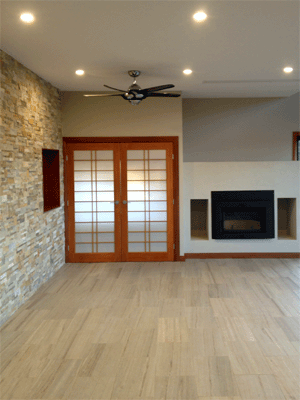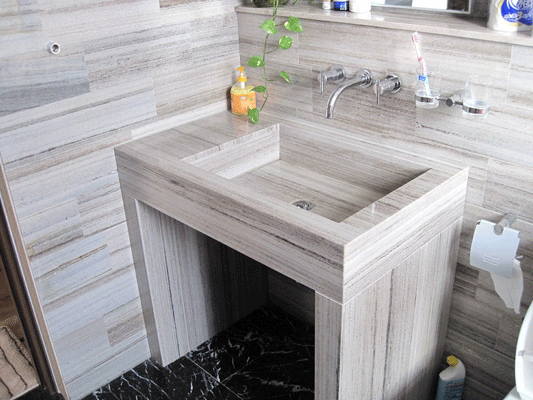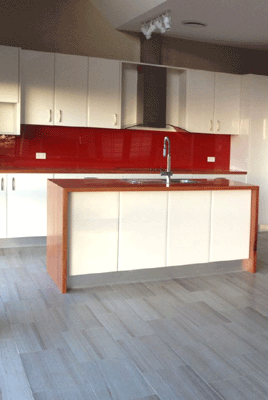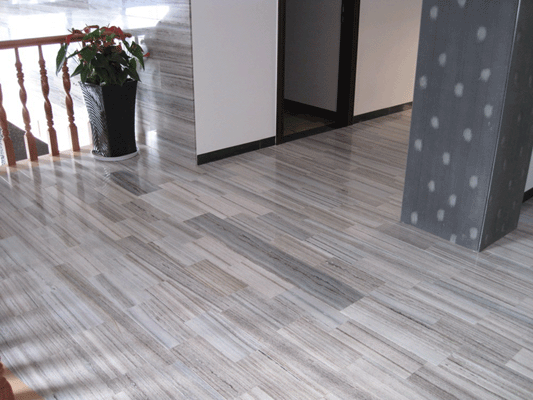 MAKE AN ENQUIRY ABOUT WILDWOOD GRANITE