NATURAL STONE WALL CLADDING
Sandstone, Quartzite & Slate wall Cladding to suit ANY BUDGET
Cladding or Facing as it is sometimes called, is a simple way of decorating walls. Bellstone Specialises in natural Stone wall cladding with many cost effective options depending on whether an architectural look or a natural stone wall look is required. We offer sandstone, bluestone, slate and quartzite wall cladding. Feel free to call us to discuss your project - the options are limitless! our team of stone masons are able to supply any product or pattern by special order within a 12 week time frame.
SANDSTONE WALL CLADDING
The simplest and cheapest form of cladding for walls are plain tiles 12-20mm in thickness with no intricate borders or patterns. Alternatively, there are a number of specialised cladding options available which are more decorative, although these tend to cost a little more because they are more difficult to make.
SLATE & QUARTZITE FLAGSTONES / 'CRAZY PAVING' FOR CLADDING WALLS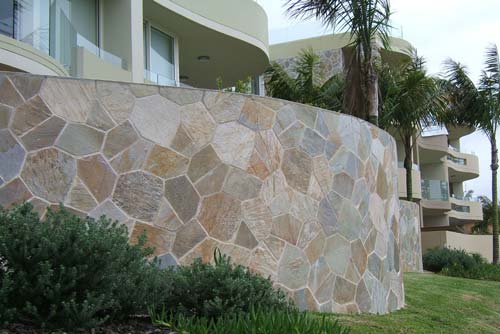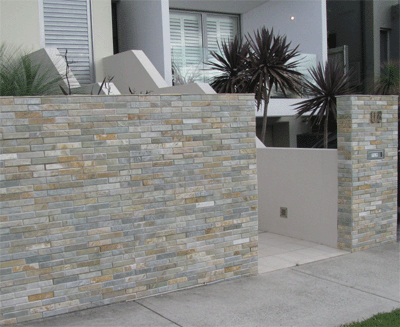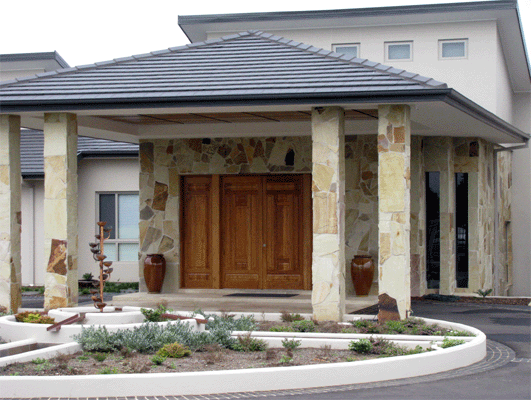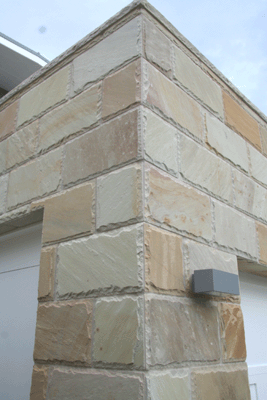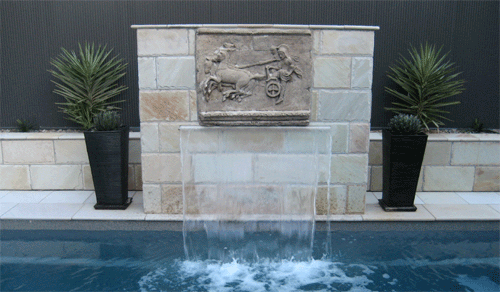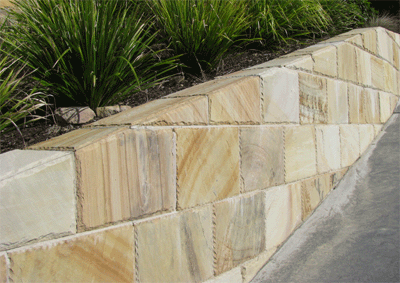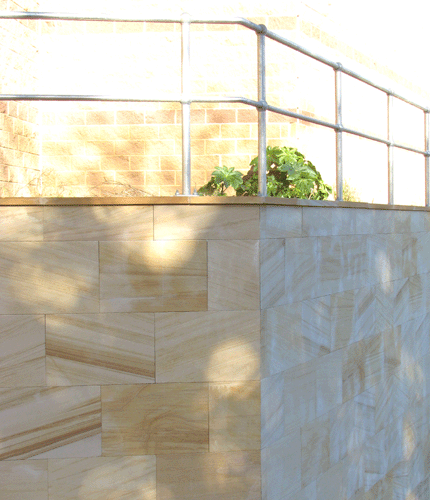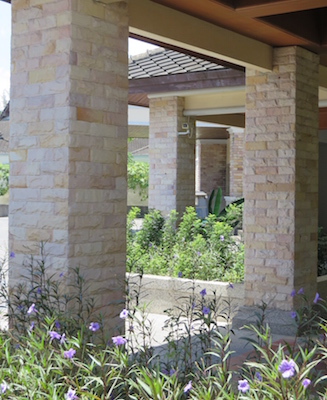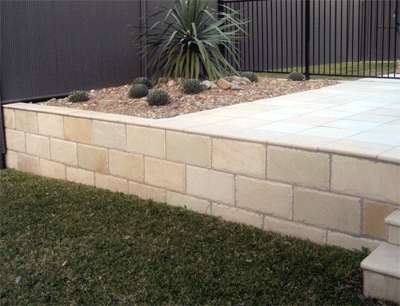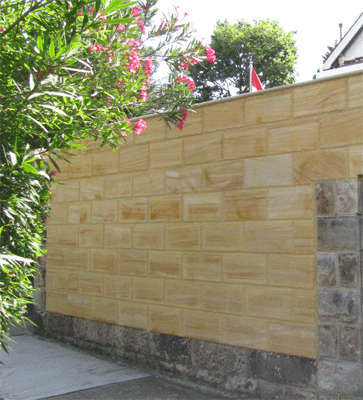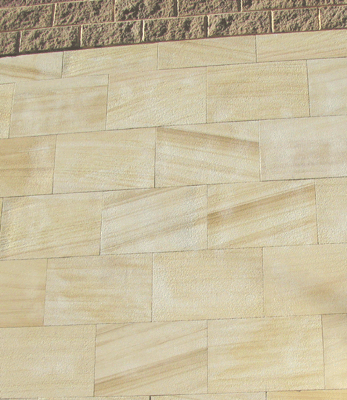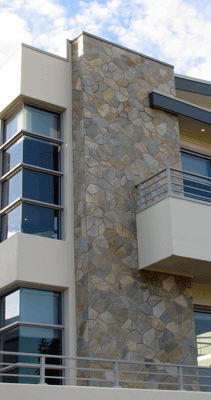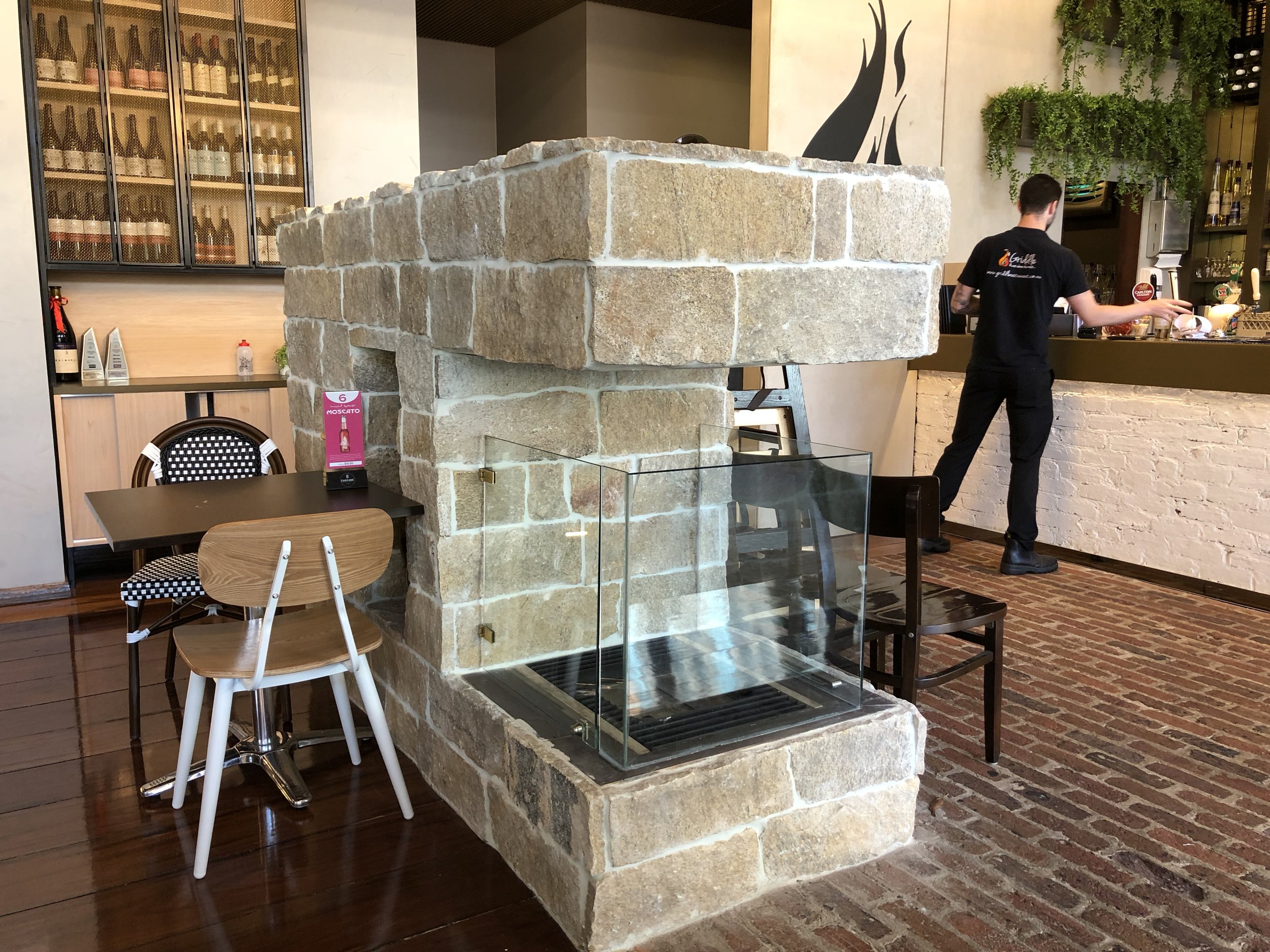 WALL CLADDING - What is Best?
Any cladding project needs to add a "wow" factor to a wall but be practical & cost effective as well. The colour must fit harmoniously with the setting. Stone with high density and low water absorption properties have a natural advantage as they are less likely to discolour with time. Light colours look stunning but unless they have natural resilience to staining they will need to be sealed or be regularly hosed off with high pressure hoses. Darker colours offer lower maintenance as they don't show the dirt. Culprits include diesel fumes (near the CBD), drainage water from garden or gutters that carry leaves or other botanical components. There may also be little intrusions from local fauna as well eg insects, birds etc
WALL CLADDING LEDGE STONES