WELSH SLATE (HEATHER BLUE)
Bellstone was appointed as Australian distributors of Welsh Slate in 1991 and has been ever since. Architects and "slaters" (slate fixers) have enormous respect and admiration for Penrhyn slate – its durability is legendary. It is also a stately, striking and imposing product that adds style, beauty and a sense of grandeur to a building. We can assist with delivery of Welsh Slate to all states of Australia and are happy to help with project quotes on both supply and fixing to the best of our ability.
SPECIFICATIONS
500x300x5.5mm Heather Blue "capitals" - stock on hand
Pre-holed 200mm from head of the slate
Weight - 2.3kg (approximately)
Slates/covered metre (80mm headlap) = 15.6
Weight of slates / covered metre (80mm headlap) = 36kg (approximately)
Other Sizes
500x250x5.5mm - available by special order
400x300x5.5mm - available by special order
500x300x7mm "counties" available by special order
For technical information on Penrhyn slates visit the Welsh slate website at www.welshslate.com
AUSTRALIA'S WELSH SLATE HISTORY
Welsh slate is no stranger to Australia, its first recorded use here was at the Rocks in Sydney around 1829. Slate from the Penrhyn and other Welsh quarries came to Australia as ballast on trading vessels that unloaded grain and wool cargoes in England during the colonial years. Slate from the Penrhyn quarry in Wales is a magnificent product derived from the famed Cambrian period that was formed 590 millions years ago. In Europe, Welsh Penrhyn slate lasts 200+ years on roofs. In Australia under extraordinary heat loads, slate fixed to the roofs of houses built in the mid 1800s are still performing well as you can see from the historical Lilianfels, Katoomba home at right. Often, the supporting battens and nails fail long before the slate.
WELSH SLATE 100 YEAR GUARANTEE
Welsh Slate are so confident in the performance of Penrhyn slate they offer a written, project specific, 100 year guarantee on their product - subject to information being supplied and certain conditions being fulfilled e.g. the slate being fixed in a way that is consistent with British Standards.
SLATE ROOFS DON'T LEAK
Welsh slate came to Australian shores in the early 1800s and its link with our heritage is profound. Early dwellings often had bark roofs and sometimes shingles made from red cedar or casuarina - but they were not perfect waterproofing materials. Slate arriving here as ballast was cheap, tough, and remarkably durable – but best of all, totally impermeable to water!
COLONIAL BUILDINGS & DURABILITY
Historical references indicate that Welsh slate was first used in Australia by Captain Piper in the Rocks area of Sydney as early as 1829. It was used on a number of buildings in the 1830s including Elizabeth House and Camden Park. Images of fine heritage buildings featuring Welsh slate roofs may be seen in the project images above. Since then it was used widely on civic buildings and has shown remarkable resilience under Australian heat loads and more recently polluted air. There are many examples of Welsh slate maintaining excellent structural integrity after 150 years. Battens and nails often fail years before the slate.
ROOFING BROCHURE
Technical Information: fixing slate to roofs
WELSH SLATE PROJECT IMAGES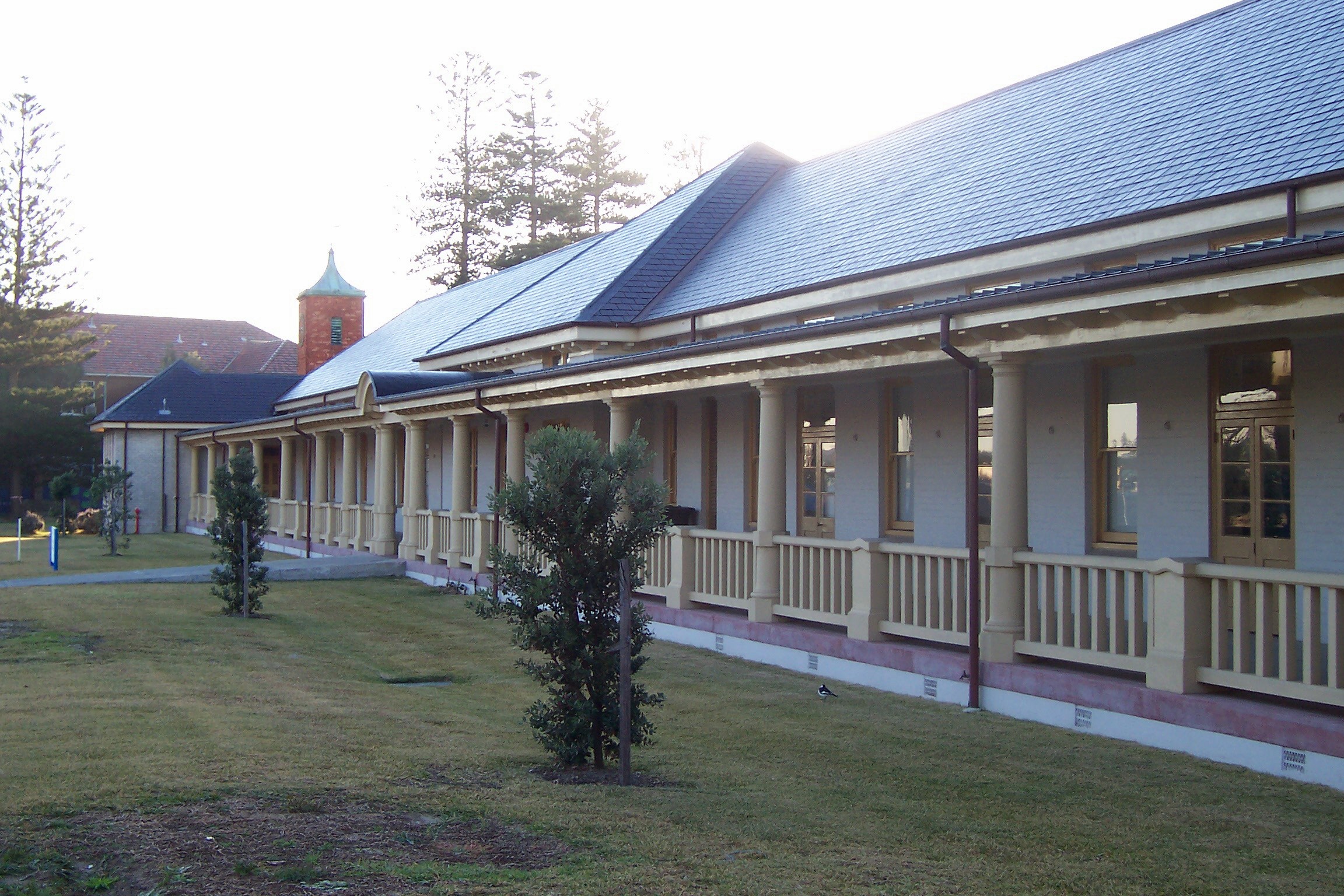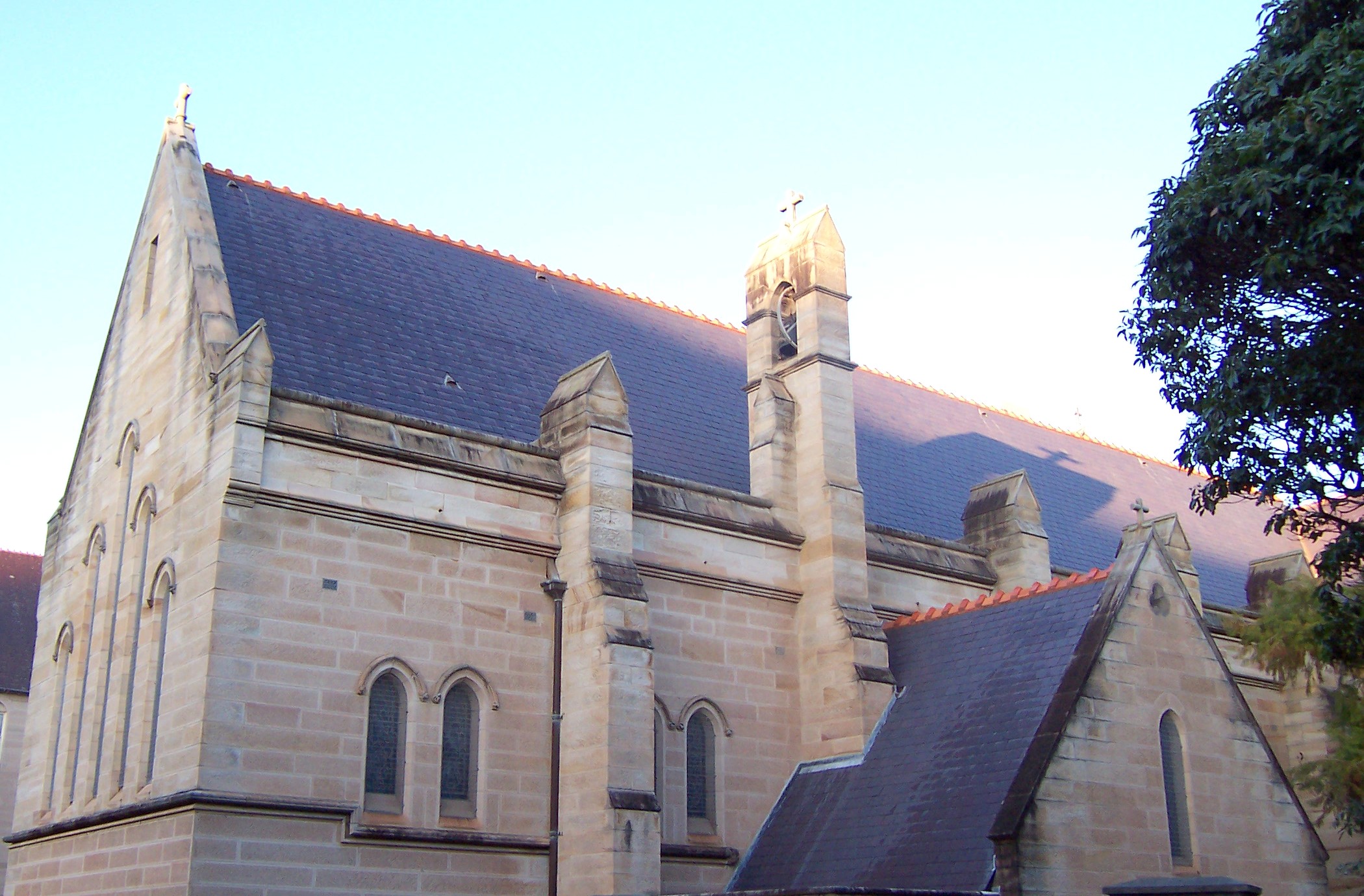 PENRHYN SLATE QUARRY, WALES - The World's Largest Roofing Slate Quarry
The Penrhyn quarry famous for its Heather Blue slates is still operating after 200 years and is now, the largest roofing slate quarry in the world. It has a projected lifespan of at least another 100 years. The quarry is located near the village of Besthesda in Gywnedd county.
ROOF VENTILATION: THE KEY TO SLATE LONGEVITY
Sometimes hail storms have damaged roofs on heritage buildings so they have been replaced. In other cases, poor ventilation has allowed moisture to build up in the roof cavity making the slates fret and go soft. Sometimes wooden battens and nails have failed so the roofs have been stripped and new slates have been used instead of replacing the originals. Either way, if you're having difficulty ventilating old roofs then our range of slate line ventilators may help. They are unobtrusive, lie flat on the roof and have a free air capacity of 10000mm2. They have been specially designed for 600x300, 500x250 and 400x300mm format slates.
WHAT OUR CUSTOMERS ARE SAYING
"Welsh slate has been the superior roofing for Australian buildings since it was first brought here in 1829. All our most important historic monuments have slate roofs" - Clive Lucas AO, Senior Partner, Clive Lucas Stapleton Architects, Sydney.
"Welsh slate is the Rolls Royce of roofing with an unmatched guarantee. Bellstone has been supplying us with Welsh slate since 1991 - the company is incredibly friendly and very reliable" - Thomas Nielsen, HG Nielsen & Co. Slate Roofing Specialists