This premium quality, crosscut travertine from Turkey exhibits beautiful chocolate, coffee and beige colours. The material is extremely dense and contains fewer holes than most travertine, most of which are small in diameter. The surface has been honed and the holes left unfilled to provide character and the corners meet cleanly indicating the quality of the workmanship. The thickness of each tile has been calibrated to 13mm.
Like all natural stone, our Walnut travertine has variation in both colour and pattern, despite the fact that they have been factory sorted for both. The challenge is to always achieve consistency in both colours and patterns but maintain the individuality of each piece that make up the whole. This requires careful scrutiny in the factory so that rogue pieces are removed. This travertine is really tough and very dense so it can be used almost anywhere. The most popular uses are kitchens, bathrooms, living areas and verandahs. The tumbled product is particularly popular for use as outdoor paving.
SPECIFICATIONS
Tiles - honed & unfilled - 400x400x13mm
Tiles - tumbled & unfilled - 400x400x13mm
Tiles - tumbled & unfilled in 4 piece french pattern (see images below)
French pattern - each set = 0.716m2 made up of packs of 6 pieces - 1x605x400, 2x400x400, 1x400x195 & 2x195x195mm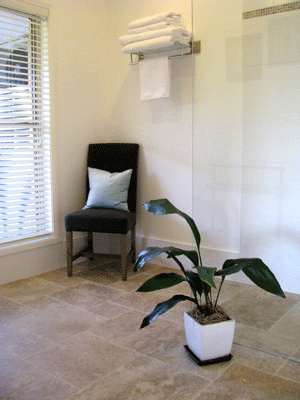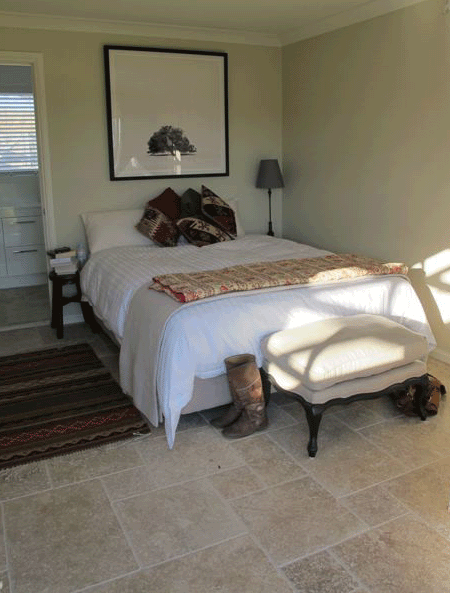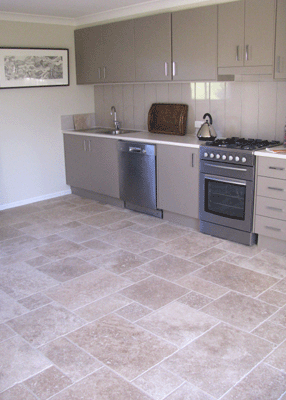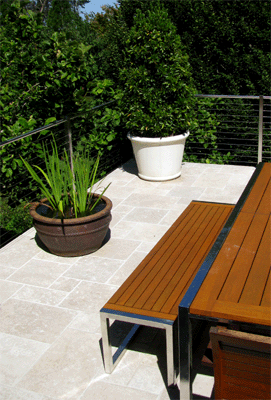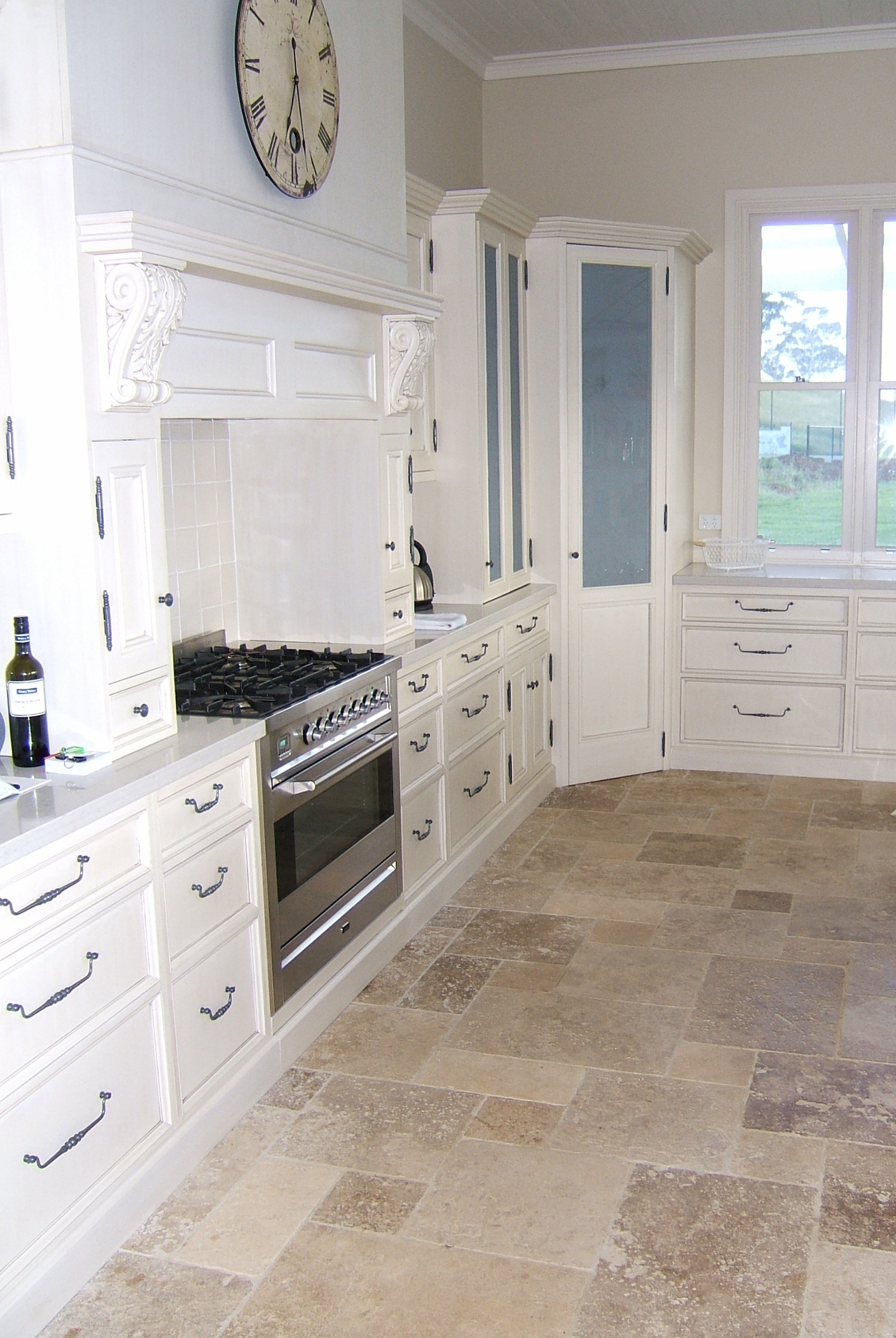 CARE INSTRUCTIONS: SEALING RECOMMENDED
This travertine is reasonably dark in colour and while it is unlikely to show dirt stains, coffee, tea, red wine and olive oil may all discolour the stone - especially in kitchens and entertainment areas. Two coats of Sealer's Choice Gold penetrating sealer should provide excellent stain protection for many, many years. For more information on sealers, click here.